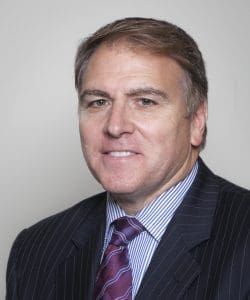 Hello.
On behalf of the Village of Antioch, Board of Trustees, and staff, welcome to Antioch. From the charm of a small town to the excitement of a growing and thriving community, Antioch is steeped in rich history and tradition and known for its quality of life. I am honored to serve my third term as mayor, and help guide our community forward.
In 2015, our Village Board approved the first-ever community vision for the Village of Antioch. Created based on input from residents, civic groups, and the business community, the Antioch Community Vision is an expression of what we value as a community and where we hope to be in the future.
The Village of Antioch has a population of nearly 15,000 residents, spread over eight miles. Antioch's rustic beauty and natural amenities are plenty, with the scenic Chain O' Lakes in unincorporated Antioch Township to the William E Brook Wetland Sanctuary in the heart of our downtown. With such a spectacular backdrop, it's no wonder Antioch is a premiere destination of northern Lake County.
The Village of Antioch benefits from superior school districts, Antioch Community Consolidated School District 34 and Community High School District 117 (named in Top 100 Schools in Illinois), with outstanding students and staff, as well as the Antioch Public Library District, a great resource for learning, activities, and engagement. Dedicated and highly‐trained law enforcement commanders of the Antioch Police Department, keep our community and neighborhoods safe, and our voter‐approved First Fire Protection District of Antioch, serves our community's first‐responder and fire safety needs.
In addition to residential success and growth with new housing, Antioch continues to experience commercial, retail and professional development, in downtown and along Route 173. This is key to sustaining a high-quality and fiscally-strong community that benefits all residents, guided through an Economic Development Plan to attract business and provide incentives and guidelines for new development.
A challenge of experiencing Antioch is finding time to enjoy all it offers—trails for hiking and biking, 14+ parks for sports, picnics and open space, lake fishing, more than 100 quaint shops, eateries, renovated hometown movie theater, live theatre, and splash-tastic water fun at the Parks and Recreation Aquatic Center. One of Antioch's largest and most unique parks, the William E. Brook Wetland Sanctuary and Entertainment Center (Depot Street), is a pristine nine‐acre area, that includes an educational wetland sanctuary with boardwalk, walking path, two ponds and the outdoor entertainment center. The Village of Antioch's free summer concerts, part of the "It's Thursday" lineup, are held here, as well as "Taste of Summer" and a host of entertainment and festivals sponsored by Antioch Chamber of Commerce and others.
One of Antioch's most scenic sights is the Hiram Buttrick Sawmill (Cunningham Street). The authentic reproduction, built in 1976 as a bicentennial project, and adjacent arboretum, are perfect for a picnic or wedding. If history is your liking, be sure to visit the Lakes Region Historical Society located in the historic 1892 Antioch Grade School (Main and Depot Streets). A second museum, Pickard China Museum and Outlet Store (Pickard Avenue), is one of the nation's finest china companies. Customers include presidents, vice presidents and heads of state.
Here, it is the people that make it special. Our warm, friendly residents take pride in Antioch, our past and our future. Together, we look forward to celebrating Antioch's 125 Year Anniversary, with yearlong celebrations and activities. Whether you're considering a place to raise a family, planning retirement, a summer vacation or daytrip, or looking for a business site, we're delighted to have you.
Be sure to visit our website, www.antioch.il.gov, and revisit often for updates, information, exciting things happening, and ways to enjoy Antioch. You can also reach me by calling Village Hall at 847‐395‐1000, or email lhanson@antioch.il.gov.
Warmest regards,
Lawrence "Larry" Hanson
Mayor of Antioch