Landscape Waste: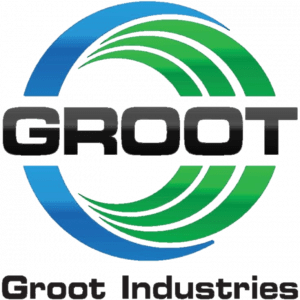 Groot offers the residents landscape waste collection from April 1st through November 30th each year. Collection will coincide with refuse and recycling collection on THURSDAY each week during the season. All landscape waste must be placed at the curb in biodegradable paper bags sold specifically for the collection and disposal of landscape waste. Bags left at the curb shall not exceed 50 pounds. All bundled brush and material too bulky to be placed in a bag shall be bundled with biodegradable natural fiber twine and shall not exceed 4 feet in length, 2 feet in diameter, with each bundle not to exceed 50 pounds. Acceptable landscape waste includes: grass clippings, leaves, branches, brush, garden plants, flowers, weeds, vines, bark pieces, garden vegetables and garden fruit. Unacceptable landscape includes: fence posts, railroad ties, firewood, sod, earth and rocks.
Leaf Collection:
During the first full four weeks in November Groot will provide leaf vacuuming services at the curb. The provision of this service requires residents to rake leaves to within five (5) feet of the edge of road (not in ditches).
For more information on services provided by Groot, please click here.