This spring, the Village of Antioch began the process of developing a Strategic Marketing Plan to better communicate the character and identity of this place to its residents, businesses, and visitors. As a part of this process, several surveys and focus group conversations we conducted to get at the heart of Antioch—what is the feeling that the community evokes? How can we change the way we talk about Antioch to better communicate that feeling and celebrate how truly unique it is? And how can we spread the word about news and events more effectively to residents and visitors alike?
We heard that people feel connected to our current logo and tagline, but that they needed a refresh. The revised logo keeps the basic design of the original, while elevating the typography and colors and simplifying the forms.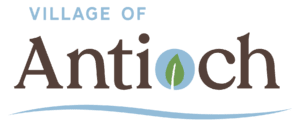 The brand refresh also included the creation of a set of simplified icons for the Village.

The design of the tagline was updated to be more flexible for various target audiences. Now, the word "Authentic" can be swapped out for other key words that capture the essence of Antioch and resonate with various target audiences—all while ensuring brand consistency.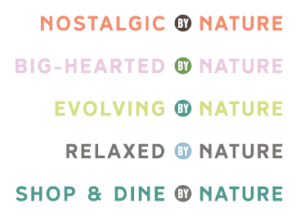 The full story of Antioch is captured in the brand story, which is highlighted below:
Whether you're here for a lifetime or a day, Antioch is a place to breathe easy. Its access to the Chain of Lakes and thousands of acres of wooded preserves— coupled with its laid-back, small-town vibes—are an antidote for the overloaded.
Lose yourself in nature by hiking the preserves, horseback riding and cross-country skiing along the State Park trails, or simply looking up at the hundreds of stars in our expansive night skies. Make your way down Main Street, taking in the character of downtown's churches and historic buildings—home to locally-owned shops, eateries, and pubs. Or connect to the people that make this place feel like home at one  of Antioch's concerts, parades, or events that fill the streets and parks.
While being in Antioch can feel like a walk down memory lane, you'll also experience an energy pointing to the future. To investment in downtown, small business and industries, and the next generation of people and families that will continue to keep Antioch authentic by nature.
To learn more about the process and the outcomes, view the Brand Guide and Marketing Strategy in full.