When:
September 23, 2023 @ 12:00 pm – 4:00 pm
2023-09-23T12:00:00-05:00
2023-09-23T16:00:00-05:00
Contact:
Antioch Parks Department
847-395-2160
The 2023 Village of Antioch Fall Wine Walk is on September 23rd, 2023.
We'd love for you to join us!
Tickets are on sale now!
https://secure.rec1.com/IL/village-of-antioch/catalog/index/d20a9a9d5defa010d480fa2b9509a38b?filter=c2VhcmNoPXdpbmUlMjB3YWxr
**Please use caution buying wine walk tickets from anyone other than the Village of Antioch. In past Wine Walks, there were reports of people on Facebook allegedly taking money without providing tickets.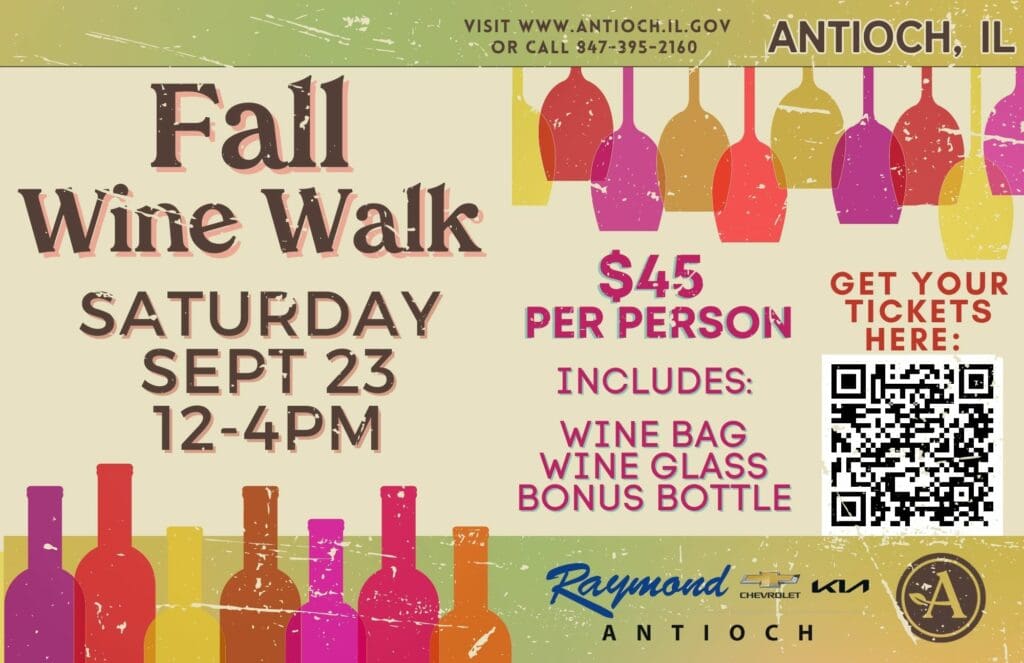 More information coming soon!